Archive for January, 2007
iPhone tops consumer technology 'show' down
January 11th, 2007
As the CES and Macworld shows draw to a close, I wanted to take this opportunity to look at the highlights so far, as promised on Friday.
First of all, Apple TV, which has been widely ignored due to the iPhone. Apple TV is part of Apple's digital hub vision, and manifests as a device with a built-in 40GB hard drive that will stream content from up to five household computers to a high-definition TV set.
Secondly, it can't have escaped anyone's notice that the iPhone, the technology world's worst kept secret, was launched on Tuesday, and as expected it looks
good. I'm not sure I agree with Steve Jobs who believes it will "revolutionise the mobile phone market the way Apple revolutionised personal computers with the Macintosh in the 80s", as nearly all of the features are, and have been, available for some time. However, I think it's a welcome, if expensive, entrant into the mobile market, even though I won't be investing until the bugs are worked out and the price comes down.
A 4Gb model will be available for $499 (£257) and an 8Gb model for $599 (£309). The iPhone will be available in the US from June, and in Europe from October.
See Steve Jobs' keynote here.
Mr Jobs has another battle on his hands first, in the shape of Cisco Systems, which last night sued Apple in a San Francisco court over trademark violation for using the iPhone name. A name that Cisco trademarked six years ago. Charles Arthur offers a good round up of the issue here.
So onto Las Vegas and CES, where Mr Gates (see keynote here) heralded Vista and the Windows Home Server which is focused on delivering content across a range of platforms, through your TV, mobile phone, Xbox360 and even your car, as explained here.
Of course CES isn't purely a Microsoft show, and a round up of the latest products is provided by CNET, which unfortunately includes mention of the never ending Blu-ray vs HD DVD format saga.
PR take on Middleton media fiasco
January 10th, 2007
I'm a big fan of Jon Snow, as in my mind he always seems to hit the nail on the head.
His comments in his email newsletter Snowmail last night in relation to the paparazzi's intrusion of Kate Middleton's 25th birthday were spot on:
"People tell me [Kate Middleton] is line to be spouse to the throne courtesy of William with whom she went to university. I find in testing attitudes to all of this, the men couldn't give a damn, women resent her pushiness and thinks she deserves all the paparazzi hassle she gets."
I was therefore surprised to see the headlines this morning, announcing that News International has imposed a ban on all its titles, including the Sun, the Times and the News of the World, from publishing photos of Middleton.
I also can't seem to find the photo gallery of her that ran on the BBC News website anymore.
Speculations is mounting that News International's stance will put pressure on other newspapers to join the self-imposed ban on paparazzi photos of Middleton.
As a PR, I can appreciate Middleton's desire to control the media, and the comments that have been made by former royal press secretary Dickie Arbiter may have had their place while Diana was alive.
However, in today's world of social media, any press secretary representing Britain's 'future' queen should be mindful of the nation's hunger for photo and video content in particular. If we've learnt anything from Saddam Hussein's recent execution, it's that if official reports don't satisfy our appetites, user-generated content will leak its way onto the web instead.
If it's not paparazzi outside Middleton's house, it will soon be members of the public with camera phones instead!
Google wins UK battle of the brands
January 9th, 2007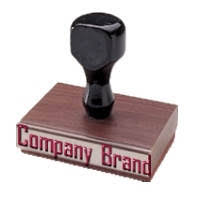 Google was the most popular brand in the UK during 2006, according to research consultancy Millward Brown.
This isn't a great surprise admittedly, but there is more to this achievement than meets the eye.
Firstly, Google hadn't made it into the top ten of the brand equity study in previous years, we all know about the meteoric rise of the Google brand, so this was also a bit of a surprise. Nokia was number 1 brand in 2005.
Secondly, and more significantly, Google's ranking has broken the traditional correlation between advertising spend and position at the top of the Millward Brown study.
According to Nielsen Media Research, as featured in the Guardian, Google spent £1.4m on advertising in the UK last year, most of which went online.
When comparing Google's ad spend to its closest brand rivals in the study, we can see a considerable discrepancy:
Top five UK brands, 2006 (including advertising spend)
Google – £1.4 million
Microsoft – £40 million
McDonalds – £32.6 million
Nokia – £17.5 million
Tesco – £75.5 million
Source: Millward Brown brand equity study, 2006 and Nielsen Media Research
So why the huge difference? Well you could argue Google has a captive audience in comparison to the other brands. Plus, the distinction between Google and the web has become blurred. The Google brand is synonymous with the web, as the gateway to information. But that's only the tip of the iceberg.
Google will continue breaking correlation and rules because it is operating on a different playing field to other brands.
I'm not saying the Google brand is infallible, far from it, but it is so far ahead of its competition that its measurement and ranking requires new thinking.
Newsnight goes web-first with Geek Week 2.0
January 8th, 2007
BBC Newsnight is going "hi-tech" according to its technology correspondent Paul Mason, by going web-first with an exclusive TV report that will later be aired on TV tonight.
The report, looking at mobile phone usage in Kenya, is available on the Newsnight website for a few more hours. The link is at the top of the page.
Other reports will follow as part of the show's Geek Week 2.0, which is timed to coincide with the Consumer Electronics Show currently taking place in Vegas.
I'm not so sure about the "hi-tech" claim – I think Paul is being a bit over-loyal with his terminology – but it's a great idea for those of us who need to be tucked-up in bed by 10pm!
January 5th, 2007
2007 is just five days old, but we stand on the verge of a new year technology bonanza over the next week.
The Consumer Electronics Show (CES) opens on Sunday in Las Vegas with a keynote from Bill Gates and shortly after Macworld opens in San Francisco on Tuesday.
Other than the battle of the speeches, (Bill v Steve) I'm looking forward to the much hyped unveiling of the iPhone, incorporating music, video, voice and probably email.
Okay, I'm not 100% sure it will be launched on Tuesday, but let's face it, it's coming, and Macworld seems to be the sensible option for launch.
The images below are just one of the many concepts sent in by apple enthusiasts on the AppleiPhone blog.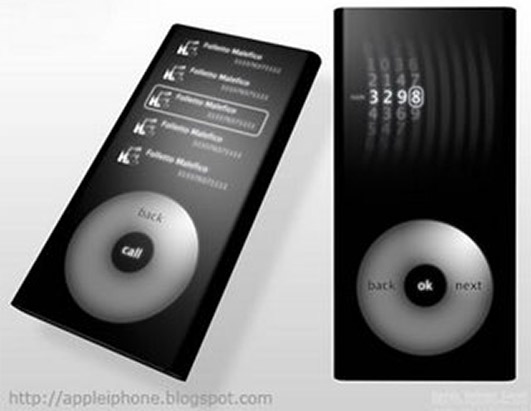 Perhaps the most hotly contested sector at CES will be the digital home, with IPTV leading the way and the smart money is on Vista to be the focus of Bill's speech and related CES push.
I'll be keeping my eye on developments through the myriad of bloggers and journalists in attendance and will be rounding up the highlights.
Gentlemen, start your engines…..
Saddam video: poor lesson in crisis management…
January 4th, 2007
I've been watching events surrounding the unauthorised execution video of Saddam Hussein with a close eye.
What surprises me most is the confusion this video seems to have caused for the Iraqi, US and UK governments, from a communications perspective. This isn't the first time that unofficial user-generated videos have leaked onto the web, but the three powers seem totally unprepared for a crisis management situation of this kind.
While the blogosphere has been buzzing with opinion on the release of the footage, with some going so far as to label it a 'snuff' video, our Prime Minister Tony Blair responded to the event with silence.
Jon Snow, writing on the Channel 4 News blog, agrees: "Fascinating to observe how readily the authorities like to dash out to condemn terrorism and the rest but when a possible abuse of behaviour occurs by the authorities in Baghdad be it by us, Iraqi or anyone else, a strange silence falls over the proceedings."
Irrespective of peoples' opinion on the content of the video, I am sure many felt cheated by the UK government's inability to have an opinion on the matter. While John Prescott was eventually 'forced' into stating that he "deplored" the footage, ensuing news reports implied the Prime Minister would not have wanted to use so critical a word of the Iraqi authorities.
So a war of words has broken out between Blair and Prescott, and the British public remain unsure about the UK government's true stance on online video leaks.
I accept that political relations with Iraq and the US are the strongest forces at play here, but as member of the blogosphere, I would have liked to see the UK government demonstrate that it is able to respond intelligently to situations involving social media, by engaging in dialogue with its online network.
Gone are the days of silence being an accepted crisis mananagement technique, and the Saddam incident has thankfully highlighted this further.
We're not simply users anymore
January 3rd, 2007
Jemima Kiss picks up the 'User Generated Content' argument today on Organ grinder.
To bring you up to speed, the term 'User Generated Content' is not well-liked, for a number of reasons, the main one being it distinguishes between 'users' and 'publishers'. But we are all publishers now…so is the term relevant?
Well, no it's not. Of course the other side of the argument is that there should still be some distinction between traditional (big) publishers and new (small or individual) publishers.
This new strand to the argument stems from Scott Karp's, 'Death of the User' post on The Blog Herald over the holidays, which encapsulates the issue beautifully.
I'm not going to bore people with my own stab at a new term right now, as I think the argument has wider repercussions, but I am going to make a point.
Whoa there people! I understand that 'User Generated Content' is not an accurate or pretty term, and I appreciate the importance of defining the media revolution correctly, but let's keep it sensible. Some of the new names being banded around are not going to help the situation, accurate or not.
We need a simple definition that is inclusive rather than exclusive, a term that will help to grow web publishing in its many guises and forms, not channel it away from the masses and banish it to the big acronym grave yard.
Can I make a call for common sense as well as accuracy when deciding on new terms?
Viral video, the new journo source
January 2nd, 2007
The execution of Saddam Hussein has in my mind confirmed online video as the new journalist 'source'.
One of the latest videos of the event, taken by a mobile phone from a different angle to the official version, comes complete with sound. A transcript of Saddam's final words is available on the Channel 4 website, and the video is posted on Google Video. It has currently received around three million views.
I was unsurprised to see Jon Snow leading with this video in his daily email Snowmail, and Channel 4 News relying on it for a transcript of the event. It is testament to how reliable a source online video is now regarded to be, by leading news organisations and the general public alike.
A cautionary note of authenticity is attached to videos of this kind without question, but once regarded to be legitimate, they are now an accepted journalist 'source'.
However, this makes me wonder whether we'll see an Andrew Gilligan-esque case before online video's role in news reporting is made official. It also remains to be seen the impact that online video will have upon conspiracy theories – imagine if there was a video available of Diana's death for example.